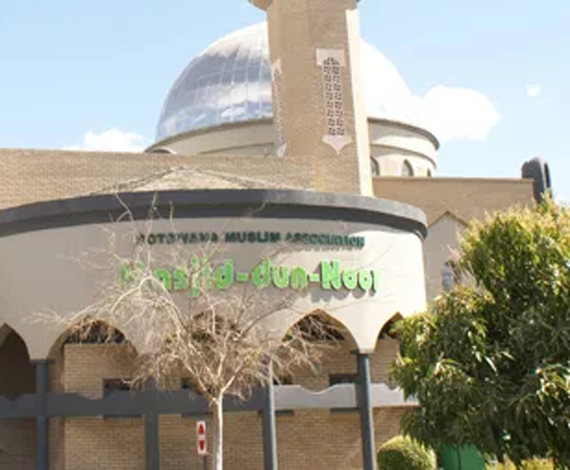 Botswana Muslim Association (or BMA) is registered with the Registrar of Societies, as a religious organisation. It is the parent body administered by a National Executive Council comprising of:- President, Vice President, Secretary General, Treasurer, Assistant Secretary General and Assistant Treasurer.
The BMA is assisted by Management Committees set up in different parts of the country who manage their affairs on a daily basis.
Al Haq in Molepolole and Al Nur in Gaborone.
Two BMA assisted schools operate in the country, viz., Al Haq in Molepolole and Al Nur in Gaborone.
Muslim Youth Movement (or MYM) is also affiliated to the BMA.
Under the current Constitution, some of the aims and objects of BMA are as follows:
a) To care for the general interests of the Muslim Community in Botswana, to promote Islamic studies, arts, literature, culture and social studies, and to vigorously encourage and propagate the intellectual heritage of the Muslim Community in Botswana, and to establish such institutions of learning that will be conducive to the attainment of the above objectives.
b) To encourage the formation of Islamic Centres in all cities, towns or villages in the Republic of Botswana, and to further encourage such centres/Islamic bodies to affiliate to the Botswana Muslim Association.
c) To render help and assistance and to relieve hardship, suffering and distress amongst orphans, aged, indigent, blind, crippled, homeless and to all those generally in need of assistance and specially to those made victimes of natural calamities, such as floods, winds, storms, tornadoes, hurricanes, fires and man made calamities such as civil disturbances and riots.